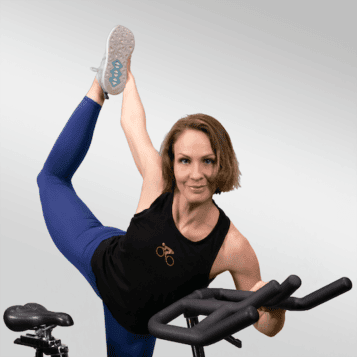 What is your favourite breakfast?
In the morning I like to start my day with a little de gourmand like honey pancakes with skyr mix blueberries and shredded coconut. Something to keep me well chilled until the next meal 😉!
Any advice on how to stay motivated?
On a day when I don't feel motivated to train or coach, I avoid overthinking and just go for it. When I have (unpleasant) tasks to do, I start them right away, so I don't procrastinate by putting myself in front of Netflix for example.
Your favourite exercises?
Joker, there are way too many! I like to vary my workouts by combining several activities and methods (Pilates, stretching, strength training, yoga…). I don't think I can choose what I like best; in my opinion, everything compliments each other and the best way to workout is to listen to yourself and do what you like best 😉
The best thing to do after a session is…
First, it's essential to take a moment to calm down and get your energy down. Then, I would say take a nice shower and enjoy a good meal to get going again afterward 🙂
The phrase that inspires you the most.
"Be the change you want to see in the world" Mahatma Gandhi