Classes & Programs
indoor cycling
BENEFITS
‣ The full body cardio workout helps you shape, tone, muscle or reduce any part of your body
‣ A 45 minute session can burn on average 500-900 calories
‣ Different moves synch with a motivating playlist and creates the perfect balance between cardio workout, core strengthening, and time to switch off and de-stress!
BIKES
They are totally unique! The front of the bike tilts 20 degrees to the left and right, which allows a fluid and natural full motion, and makes each session much more fun and dynamic.
You automatically engage your core muscles from the moment you start pedaling until the end, which make it a more complete full body workout.
Strengthen, sheath, or refine any part of your body, and burn between 500 and 900 calories per full session.
AMBIANCE
Music up. Lights down. The cycling room is dark with gently dimmed lights, encouraging you to work your hardest, while being carried forward with the amazing group energy.
When the sound rises, our energy is amplified, the group pedals with the same cadence, our rhythms are synchronized… and something unique is happening in the room!
Simply clip in and transform your enjoyment of fitness! 
spinbreak's different classes
Unique courses, written and prepared by our head coach Sandrine, with a playlist specific to each class, make each session a new discovery!
With Spinbreak, discover a new way of riding. Enter the world of Spinbreak and promise, you won't be able to go back.
Forget everything you knew about RPM/Cycling and enter a new universe!
Classic
Notre séance de référence Spinbreak pour lâcher prise et travailler l'ensemble du corps. Musiques rythmées, playlists uniques, on va danser sur notre vélo et nous défouler comme jamais 😉
+500 calories dépensées à chaque séance, garantie zéro courbature !
Séance de 40 à 49 minutes.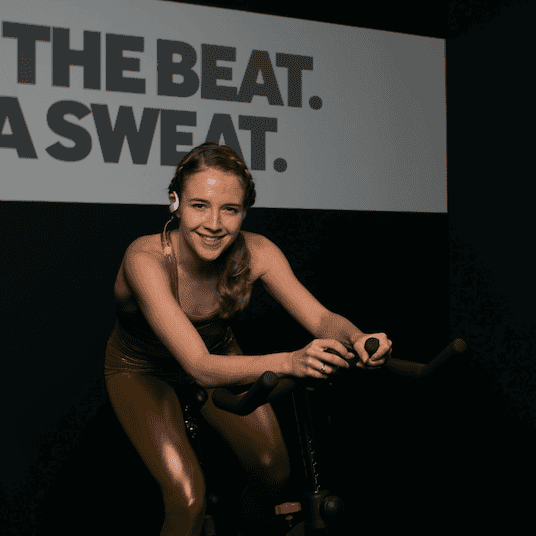 POWER MIX
Intenses et toujours aussi inspirantes, transporté par le beat, on ne voit pas le temps passer.
Gainage, abdos, chaque groupe de muscles travaille. Dépassement de soi garantie !
Séance de 49 à 55 minutes.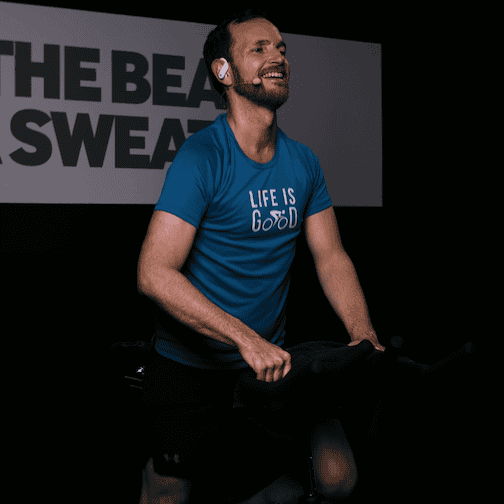 ENDURANCE
En mode endurance, les positions sont maintenues plus longtemps. On travaille chaque mouvement plus en profondeur, et on se laisse emporter par le rythme.
Déconnexion totale, en mode évasion, le temps passe trop vite !
Séance de 43 à 60 minutes.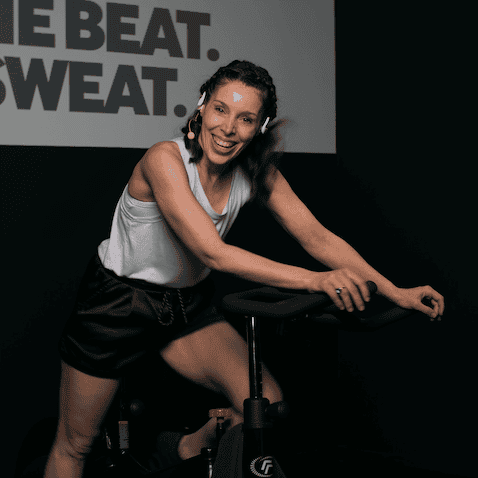 ANAEROBIC
LE cours fractionné par excellence ! Entrez dans une zone de folie : dans un mélange de son rave & pop, ces séances hyper fractionnées nous emmènent au-delà de notre zone de confort pour un dépassement de soi encore plus puissant.
Pour Spinbreakers confirmés uniquement.
Séance de 43 à 47 minutes.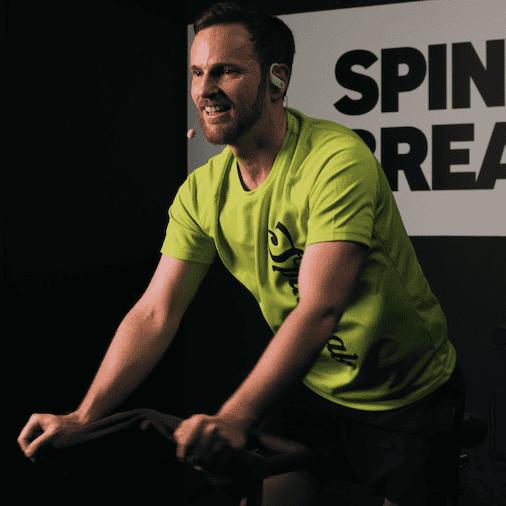 LIFT CYCLING
Cardio en mode soft, avec des altères pour approfondir le travail sur les bras et les épaules, tout en travaillant sa respiration, son équilibre et gainage. Les séances sont adaptées à tout le monde, quel que soit notre niveau de fitness. Parfait pour une remise en forme en douceur.
Séance de 40 à 45 minutes.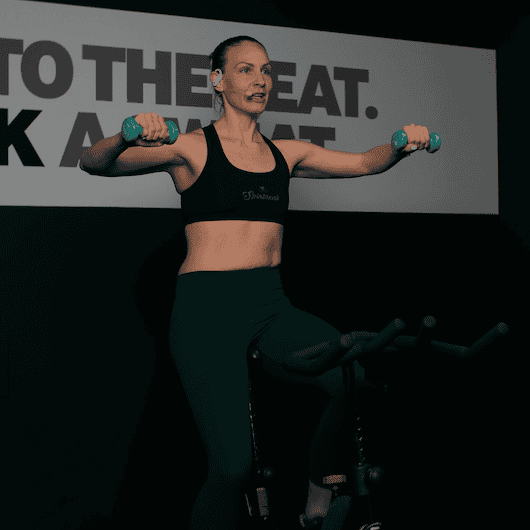 CYCLING
FReQUENTLY ASKED QUESTIONS
How do I reserve a session?
We use BSport, a very simple online reservation system that allows you to manage your classes and reservations.
To create your account, head to 📲 : Booking
You can buy your pack online, through your new profile. Once you have credits, you can book any class you wish.
Are the bikes adapted for everyone?
Yes! The seats and handlebars are easily adjustable. Your coach will set you up correctly during your first class, and we will set up you bike ahead of each class you come to.
What do I need to bring? How should I dress?
Apart from a smile, you don't need to bring anything. You should dress in comfortable sports clothes (leggings/t-shirt)
We have a lovely selection of T-shirts, tank-tops, brassieres specifically for sports; as well as shoes and gourdes for sale in our Shop.
What time should I arrive for the class?
For your first class, arrive 15minutes ahead so that we can set you up properly on the bike, and show you the different moves.
After that, if you arrive 10 minutes ahead of time, you have enough time to get ready to enjoy your class!
Please note: do not be late! It is not possible to join a class once it has started. The warm up period at the beginning of the class is essential so that you can complete the class in great form.
Do I need to create an account?
Yes, every member needs to create an account in order to book their space in a class. If you have any difficulties you can call or message us.
Are there different levels of classes for beginners/advanced riders?
No; each class is adapted to every level. The more resistance you put on, the deeper you work, so each class works as well for a beginner as someone training for an ultra-marathon!
How long does a class last?
You should count on 1 hour: each class is between 40-50 minutes and there is 10 minutes of stretching at the end.
What should I eat before a session?
Make sure to drink water, and have a little snack before your class (banana, cereal bar, nuts…) Do not do sport on an empty stomach!
After the class, make sure you drink a lot of water to help your body eliminate the toxins we breakdown during the workout.
Your Best Is Enough
CONTACT - US
CONNECT / CREATE YOUR PROFILE :
26 Rue David Johnston 33000 Bordeaux