For confirmed fans of cycling: do you want to take your spin session to the next level?
Its simple. Buy some shoes! Its no joke: the right cycling shoes will go a long way to improving your experience. Why?
Riding with clips means:
your feet are locked in the perfect position on the pedal;
you can't slip and hurt yourself;
there is equal pressure on your feet, so you put less pressure on your knees;
you can manage the resistance better;
it's much more comfortable!
Basically, when you foot is locked in the right position, your pedal stroke is more efficient, and you can appreciate the ride even more!
Which ones should you chose?
I prefer « mountain bike » type of shoes that allow you to walk without looking like a penguin!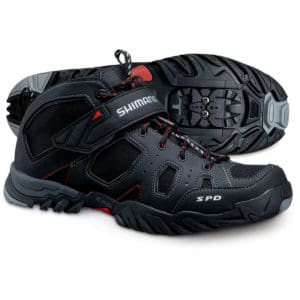 The smooth looking shoes are for professional cyclers only- do not buy these unless you're planning on training for the Tour de France! I have found that in general, they are less practical, and don't last as long.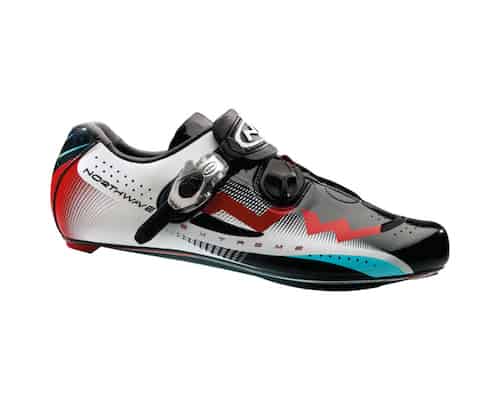 Remember that whatever model you choose, they have to be SPD compatible (so that they can be used on our Real Ryder® bikes).
[x_columnize]
[/x_columnize]
The benefit of these clips is that they are almost invisible under your shoe: you can't feel them and can walk normally.
They are also more stylish and more resistant – which means they will last you a long time!
An important tip to remember: it is usually recommended to buy one size larger than your normal shoe size. If in doubt, its best to try them first!
Trust me, you will not regret spending the extra money on the right equipment! RealRyder ® bikes are state of the art. You will enjoy them even more with the right shoes!
Final tip: I have been spinning since 2007. I have seen many brands, and Shimano have the best reputation for producing long lasting, quality cycling shoes.
If you're in Bordeaux, you can buy your Shimano shoes directly at the studio. If you need help to choose the right style, just drop Sandrine a line!
PS. For the more adventurous types amongst you, you can always try these on for size… There is something out there for every taste!