We know we feel better after spinning. If we are regular, we start seeing the changes in our body. But why?
Well, to understand it better, we decided to share with you a little of the science behind it all.
Aghhh… science??! Don't worry, it is really interesting, and I promise, the next time you are on the bike, you will want to crank it up a little more !
Starting with the basics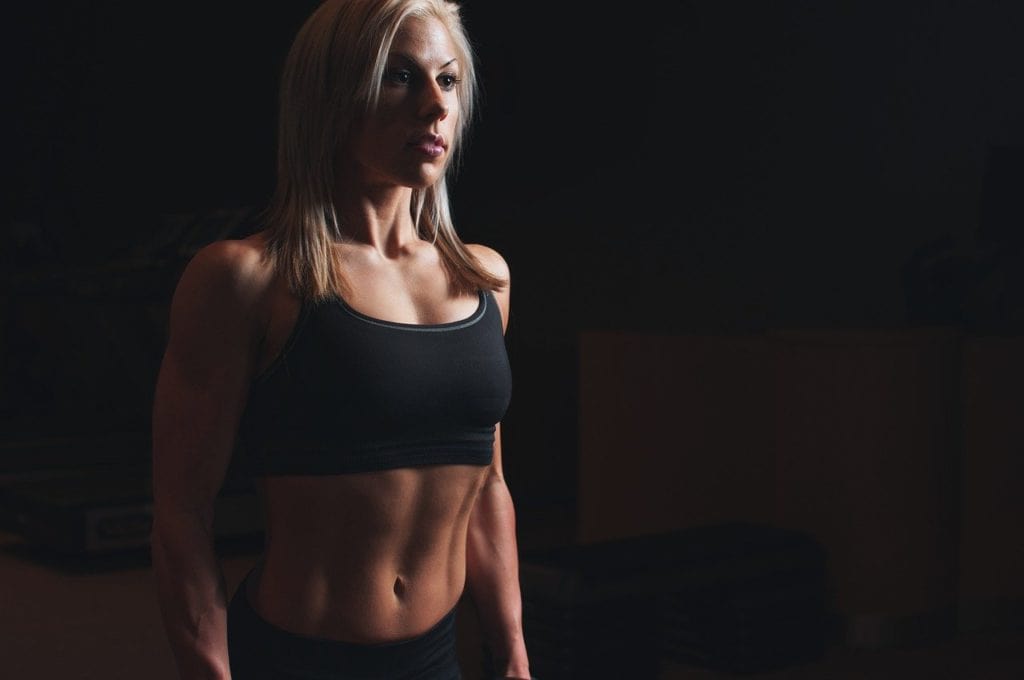 When we push hard and work our muscles, they break down. The body reacts to this process by rebuilding them bigger and stronger than they were before.
If we want to get better at a sport or improve our training, we need to build more efficient muscles. To do this, we need to push them harder than they are used to working… in other words, we 'overload' them beyond their comfort zones.
The post-spinning 'recovery' period
The body requires a lot of energy to rebuild the muscles. After a big Spinbreak workout, our body will work harder than normal for a couple of days- burning more calories as it refuels and repairs. This is why consistent spinning will help to increase your normal rate of metabolism.
But why do we feel we get more out of spinning than other sports?
It is simple- the muscles we work during a cycling program are the largest in the body. We also work multiple ones at the same time.
The bigger the muscles worked, and the more muscle groups used, the larger the effect on the metabolism. That leads to the good news: the more calories burned! Not just during the workout, but in the hours and days after it… Remember: the body takes time to repair and build new muscle.
What muscles are we using?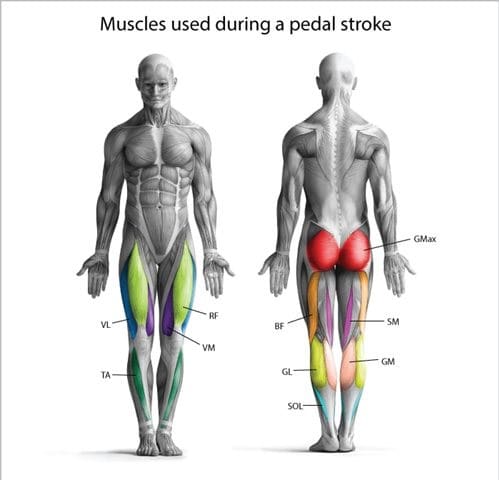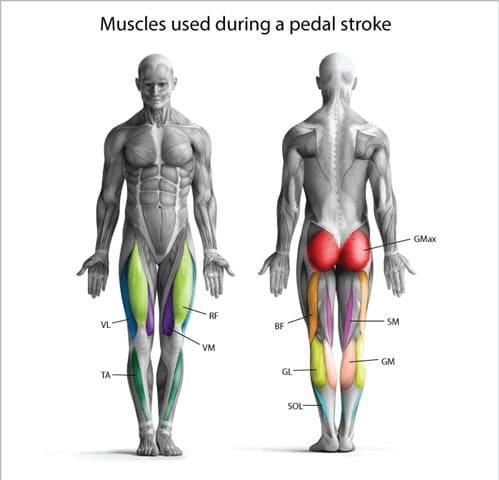 The main muscle groups used are: the quads, the gluts, the calves, and the core: these are amongst the largest and strongest muscles in the body. Add to this the hamstrings and our core stabilizers, and you have a very active workout.
I want one more layer of detail!
Good! Remember that we "overload" muscles to build them. Spinning takes it a step further than the average sport, because it manages this overload in a very dynamic way: each class is full of different moves and sequences which consistently work lots of different muscles.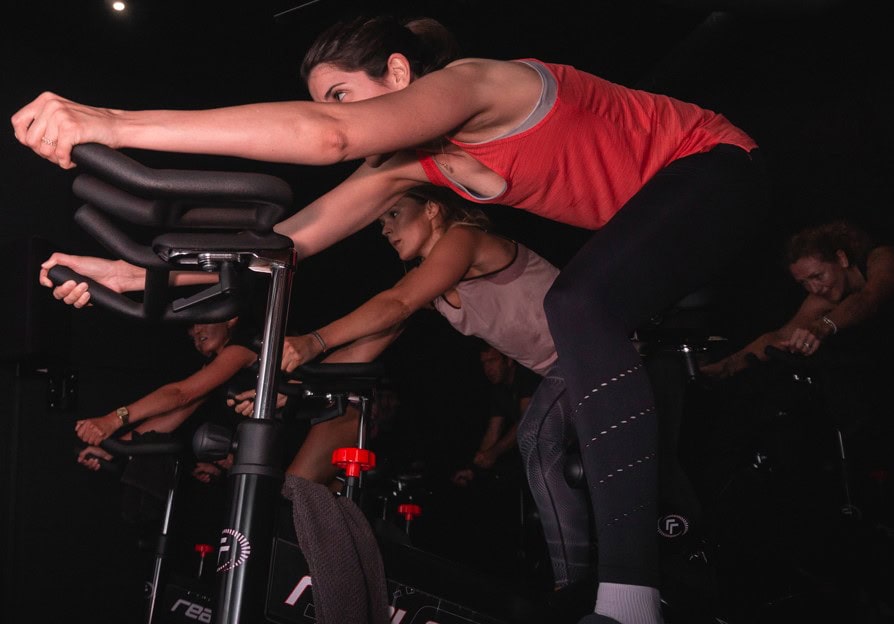 For example, during a super-slow, you crank up the resistance for a long, steep climb during which you move to a more anaerobic heart rate, and your fast-twitch muscles fibres (those quick to get tired) get a special workout- which helps you develop fast action advantage- important if you suddenly need to sprint.
Once at the top of the 'hill', you release the resistance and pedal faster. At this point, you drop back into an aerobic-level heart rate, and your slow-twitch muscle fibers (those which are slower to get tired) get developed, which helps develop your endurance, allowing you to go further without getting so tired.
All this, while at the same time, pushing your cardio vascular system to healthy new levels!
A couple of classes a week will guarantee you results in terms of fat loss and will increase your leg and core strength… as well as help you see huge improvements in your levels of cardio.
Indoor Cycling at Spinbreak isn't just about having a fun time; now you know PART of the reason you feel so great! Book your next session- and crank it up each time you come J