1.  Spinning Shoes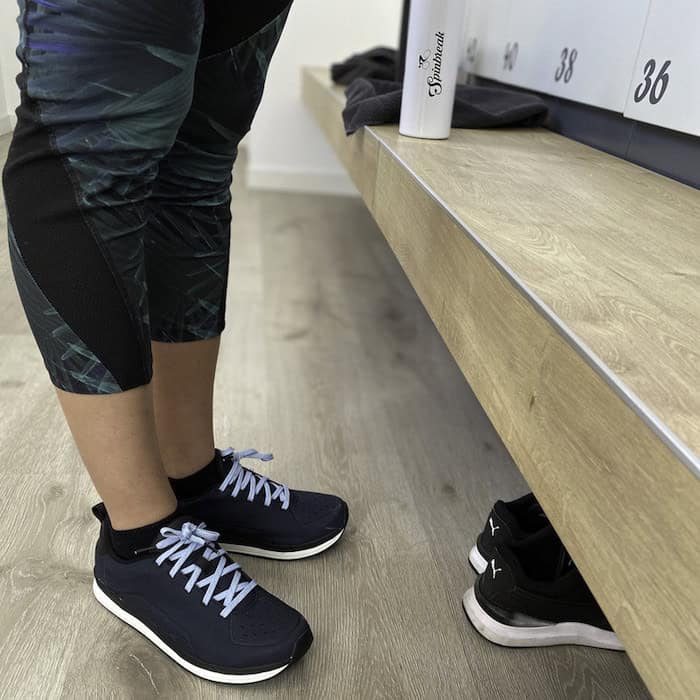 Don't panic! We have lovely Shimano cycling shoes for you to borrow for each class. You can also buy your own lovely pair in our shop- we provide the SPD clips with each pair you buy. Why do we cycle with SPD clips? A couple of great reasons: firstly, being clipped in to the pedal helps you maintain your leg and knee at the perfect angle, so it helps prevent injury, while properly building up the muscle around your joint. And secondly, it helps you think of one less thing while you are drifting off to the beat of the music. Being clipped in allows you to push and pull on each pedal stroke, and it very quickly becomes an automatic movement.
2. Water Bottles
To stay hydrated, we have opted to stay away from plastics. We provide aluminum water bottles, which are ready and waiting for you at the beginning of each class. Our staff make sure they are cleaned and disinfected after each use; and will be filled with fresh water just before the class starts. Staying properly hydrated is an essential part of your indoor cycling experience. It allows your body to replace the sweat it loses during the session, and helps with the detoxification that takes place after your muscles break down during the workout phase.
3.

Your Outfit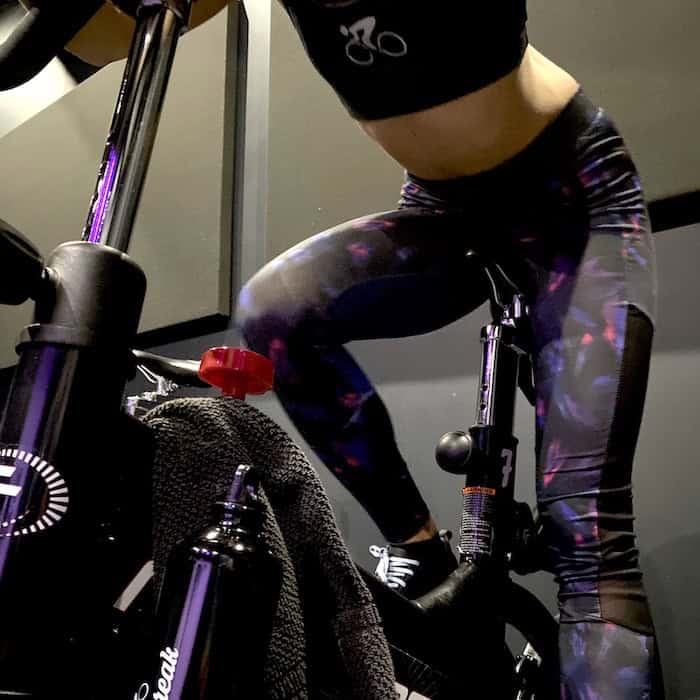 For an indoor cycling session, you have to feel comfortable. Chose an outfit in which you feel good and not too hot. Try to use sweat-resistant workout clothes, as these are developed to eliminate heat and moisture created by the body during the workout phase. We sell lovely t-shirts, bras and tank tops at the studio- don't hesitate to come check them out!
4. Towels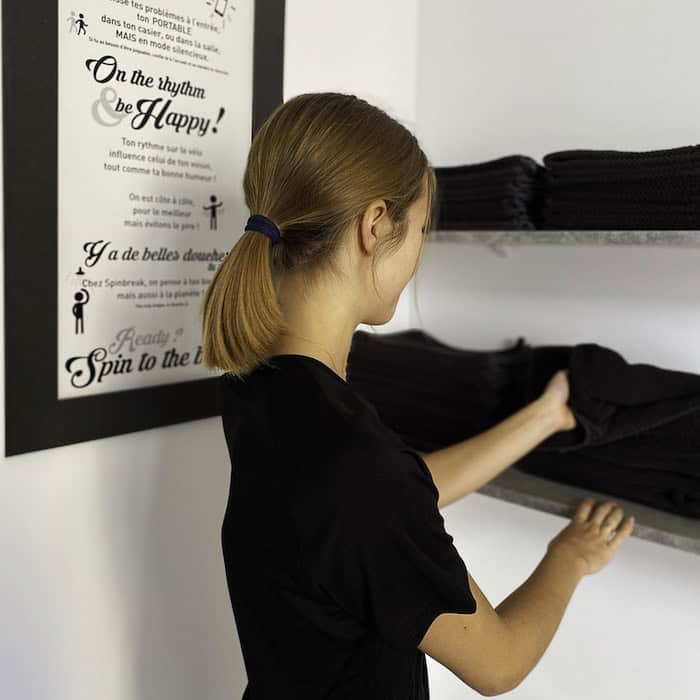 Before starting your class, grab a nice fresh towel that is waiting for you by the entrance to the cycling room. If you are staying for a shower afterwards, we also provide larger ones in the changing rooms.
5. Energy Bars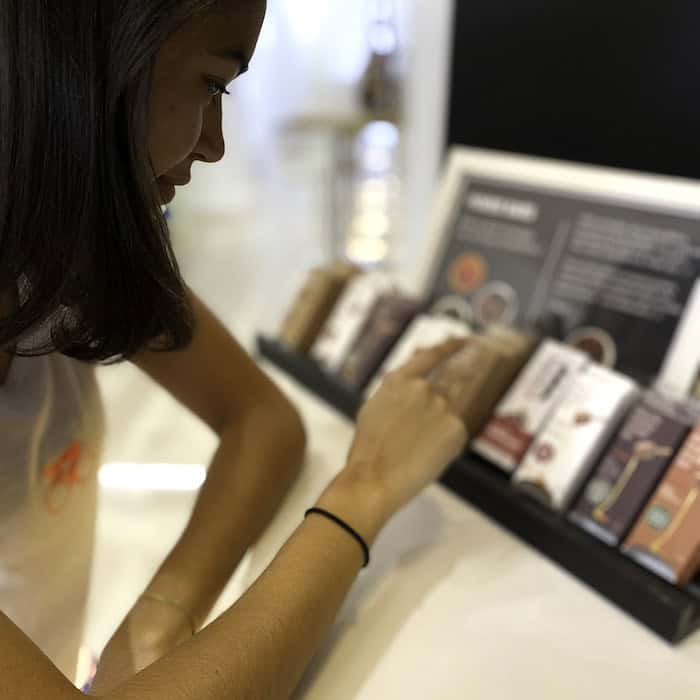 To make the most out of your Spinbreak session, it is really important to have eaten something in order to have energy during your workout. Don't forget that you can burn an average of 600 calories- so to optimise this burn, you should be prepared before you workout.
We know it is hard to find a good source of protein and carbs before a session. Look no more! In our travels, we discovered an amazing small local producer in Crete, Greece who makes bio, raw, vegan, natural bars made with honey, chocolate, almond, cranberries, peanuts… try the different flavours, we know you're going to love them!
6. Bring your smile and your good mood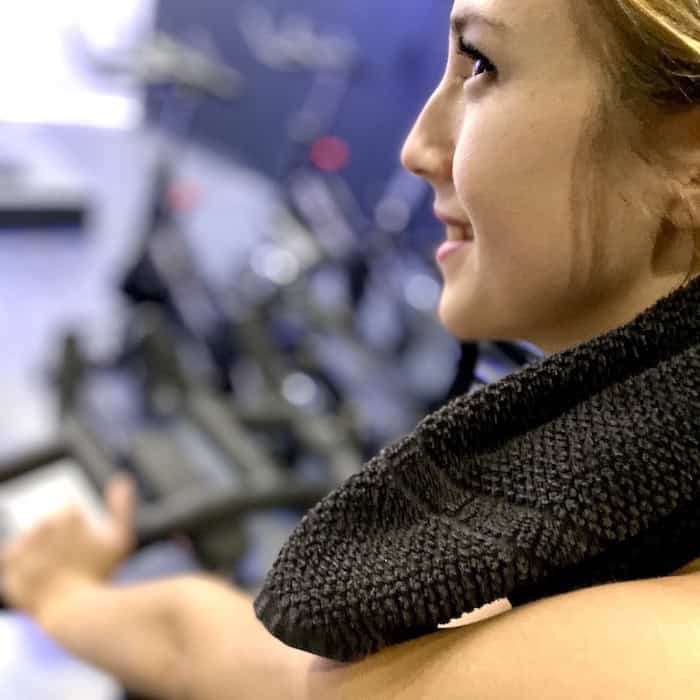 We are here to sweat, to burn calories, to decompress; and we are also here to have a great time together. Our main goal at Spinbreak is to help you unwind, pedal your stress away and have fun with other wonderful Spinbreakers. Come and enjoy the space!