SPIN CLASSES
* Please contact us for student prices
STARTER CLASS
VALID FOR 1 WEEK
WELCOME PACK
3 CLASSES / VALID FOR 3 WEEKS
1 Class
VALID FOR 3 WEEKS
5 classes
VALID FOR 2 MONTHS
10 classes
VALID FOR 6 MONTHS
20 classes
VALID FOR 9 MONTHS
Memberships
Perfect for those looking to commit to their wellness. Choose the 5-class per month or 10-class per month option. You can use these credits any time in that period of time, and you will automatically renew these credits each month. No setup fees! No long-term commitment: cancel your subscription with 1 month's notice! Buy online or in the studio!
OTHER CLASSES
* Please contact us for studient prices
1 class
VALID FOR 3 WEEKS
5 class
VALID FOR 2 MONTHS
10 class
VALID FOR 6 MONTHS
OTHER
* Please contact us for studient prices
LocKER RENTAL
VALID PER 1 MONTH
Shimano SHOES
INCLUDING SPD CLIPS
RENT US
TEAM BUILDING, PRIVATE SALES, BACHELOR(ETTE) PARTIES, CONTACT US FOR FUTHER INFO.
Personalise your gift card! It can be made up of as many credits as you like, 

and we can customise the message on the card for you.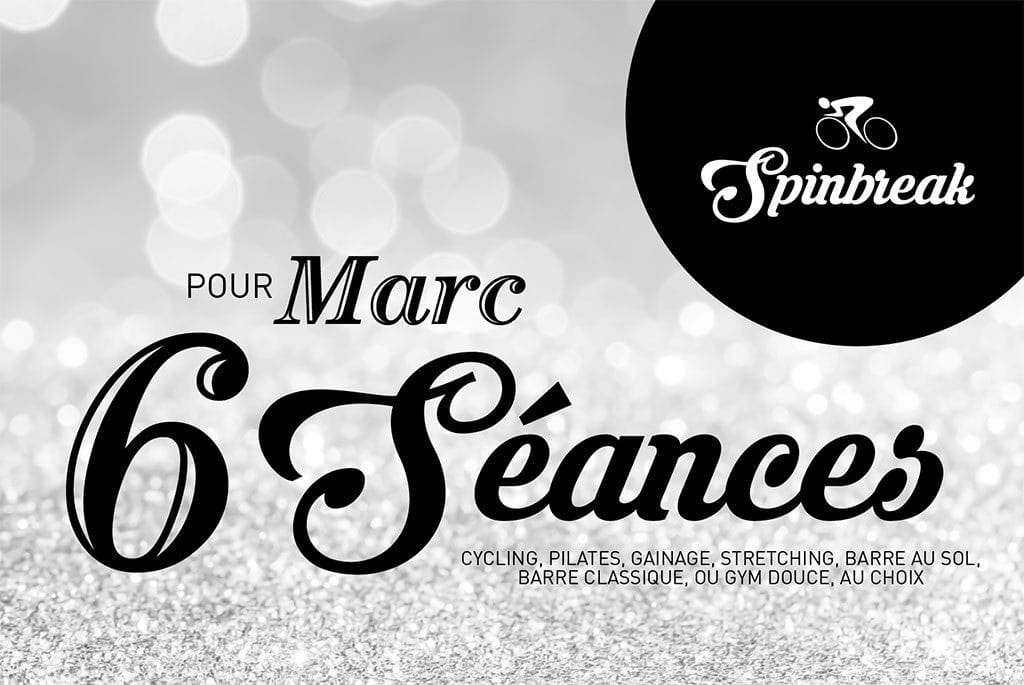 frequently asked questions
Do I need to create an account in order to book?
Yes. We work with a reservations system called BSport to make it simple and easy for you to manage your profile and classes: 📲Booking
Can I book for a friend?
If your friend is a Bordeaux resident, you can get them to set up their own profile.
If they are visiting and you want to spin together, you can reserve for them by getting in touch with us.
I have to cancel my booking. What is the cancellation policy?
Please cancel at least 24 hours before the start of the class. Unfortunately, any cancellation that happens within 6 hours cannot be recredited.
Do I need to buy credits to book a class?
If you are a Bordeaux resident, contact us for a free credit to try your first Indoor Cycling class.

To book any class, you will need to have credits on your account. You can buy these either in the Studio, or via our online shop in the 📲Bsport App
Fitogram manages all the transactions, reservations and payments.
The class is full… is there a waiting list?
Yes, there is a waiting list. Sign up and you'll be contacted by email in case of a cancellation.
Are the payments secure?
Yes! Secure payments are made via Stripe online, and managed through Fitogram- a secured online booking system.
What is the cut-off point for booking a class ?
You can book up to the point that the class starts. But, to help us better manage the organization, please book if possible at least 4 hours ahead of time.
Your.Best.Is.Enough
CONTACT-US
Connect / Create your Profile:
26 Rue David Johnston 33000 Bordeaux