Come and experience Bordeaux's best kept secret: a beautiful oasis from the busy and stress-filled day to day life!
Our Gym
We offer a new approach to fitness: disconnect from your obligations and re-connect to yourself as you enjoy and feel motivated to take your health to the next level; while taking pleasure doing it! You have to experience it to  understand 😉
The setting
Spinbreak Studio offers two spaces for workouts: 
– the Indoor Cycling room, with 10 RealRyder bikes in a year-round air conditioned environment; and 
– the 'Pilates' rooms, with space for 5 floor mats, and a beautiful view to the outside terrace and sky, also air conditioned.
Changing rooms:
-With individual lockers, showers, towels and hair dryers, you have everything you need to get ready to get back to your normal day after a great workout.
Terrace:
-Enjoy relaxing before or after a workout in the sunshine with a coffee or snack.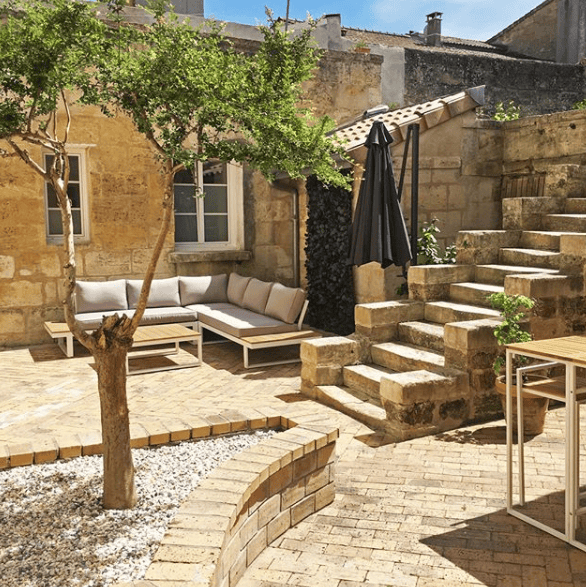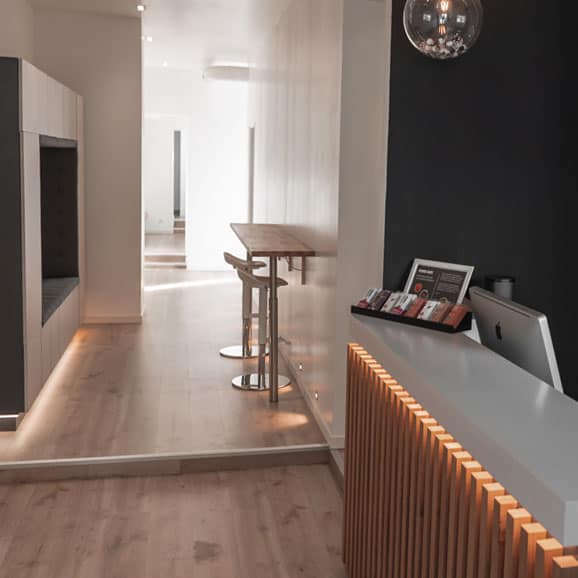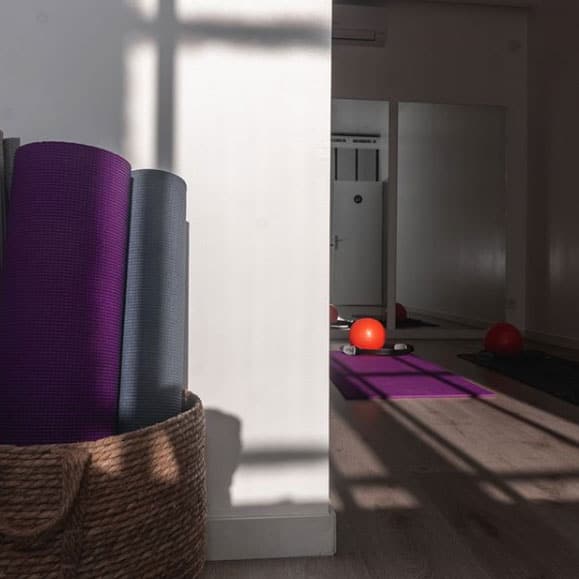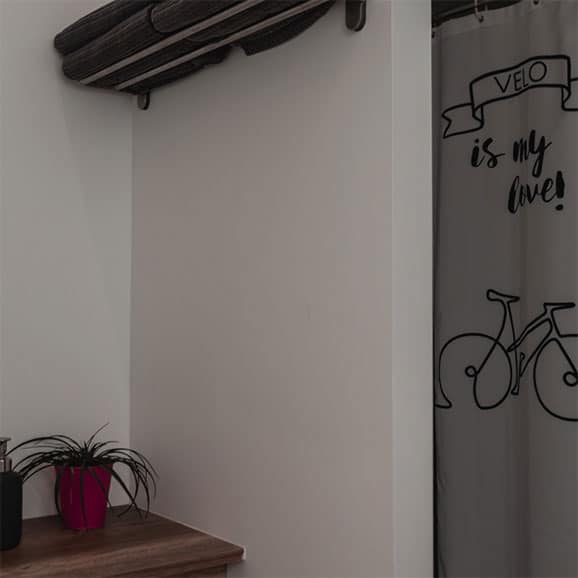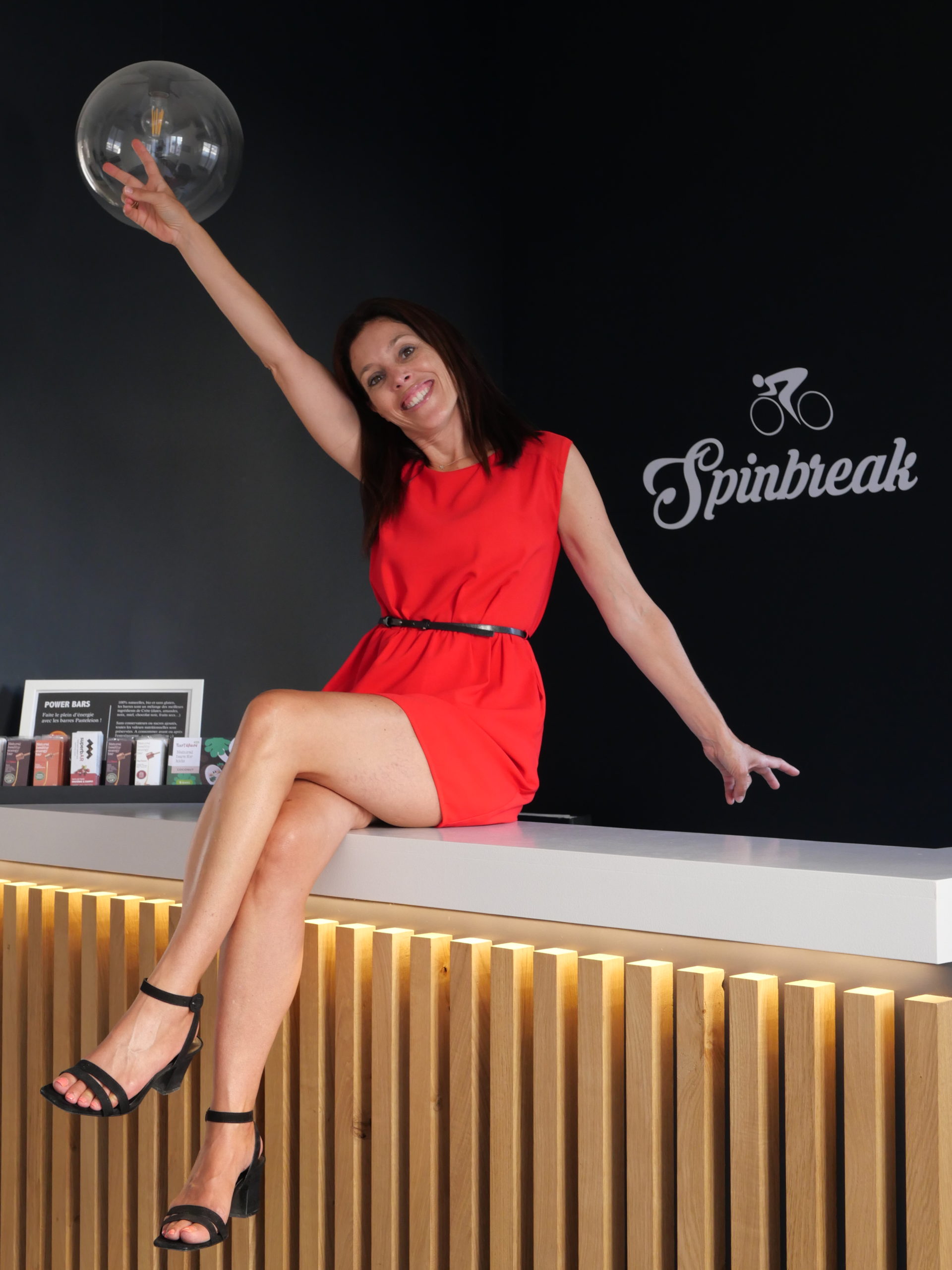 SANDRINE
Trained in all 4 corners of the world, Sandrine has been passionate about spinning since 2007. While she was in charge of developing indoor cycling programs abroad, she discovered the RealRyder bikes… and it was love at first sight!
As a mum and an entrepreneur, she knows how precious our time is each day. Her goal is that you are able to really enjoy and get the most out of your time at the Studio.
Her classes are each as exciting and catchy as the next- whether we are cycling to disco, rock or rave you will be taking your exercise to the next level.
She knows how to motivate us and you'll come out of her classes on top form, destressed, and ready for the next challenge!
Real People.
Real Results
First time ever doing a spin class. Customer service was above anything I could have expected, as I was immediately welcomed by name, which made the intimidation of trying something new wash away. The instructors bounced between English & French directions. It was a great workout, atmosphere, and I was just sore enough the next day to realize that I need to add this to my routine.
Top space for multiple types of workouts. Spinning class kept us engaged and sweaty. Gracious couple that own the business. We will be back.
The best spinning place in Bordeaux! Wonderful classes, amazing coach(es), suits both beginners & advanced riders! Great for both physical & mental health!
frequently asked questions
Are there changing rooms? Showers? Lockers?
Yes! There are separate changing rooms for men and women; showers, towels and hair-dryers. You can also leave your gear in individual lockers which have a key and are ready to use. We rent lockers long-term if you want to store your shoes or personal effects on a monthly basis.
Do you have a shop?
Yes! We have a lovely selection of T-shirts, tank top and sports bra specifically for sports; as well as SPD cycling shoes and gourdes for sale.
For snacks, we sell delicious Power Bars- that come from sunny Greece and are made from bio nuts, honey, chocolate, dates, and are raw, vegan and gluten free… Perfect snack for before or after sport.
And coffee/tea/juice to enjoy on the sunny terrace.
You have a beautiful courtyard. Are we able to use it?
Yes! Our members are welcome to enjoy the space- before or after your class. We propose coffee, juice, and greek cereal bars if you feel like a snack… alongwith a connection to the wifi if you want!
What equipment is available?
For an Indoor Cycling class, we provide shoes with SPD clips, towels and water bottles.
For classes in the Pilates room, we provide towels, mats, elastics and other equipment for use with your coach during the class.
Why use RealRyder® as Indoor cycling bikes??
We have tested lots of bikes out over the years, and have found that RealRyder® bikes are the best ones on the market.
Thanks to its articulated frame, you subtly work your core muscles all the time while leaning, turning and balancing…
The saddle is very comfortable, and the handlebar allows you to exercise in multiple positions- allowing good uper body workout too.
Overall, with these bikes, you get a fuller and more dynamic workout experience.
Do you rent out the studio ?
Either for workshops, team building, coaching or other events, the space can be rented out. Contact us for more details.
Your.Best.Is.Enough
CONTACT-US
Connect / Create your Profile:
26 Rue David Johnston 33000 Bordeaux