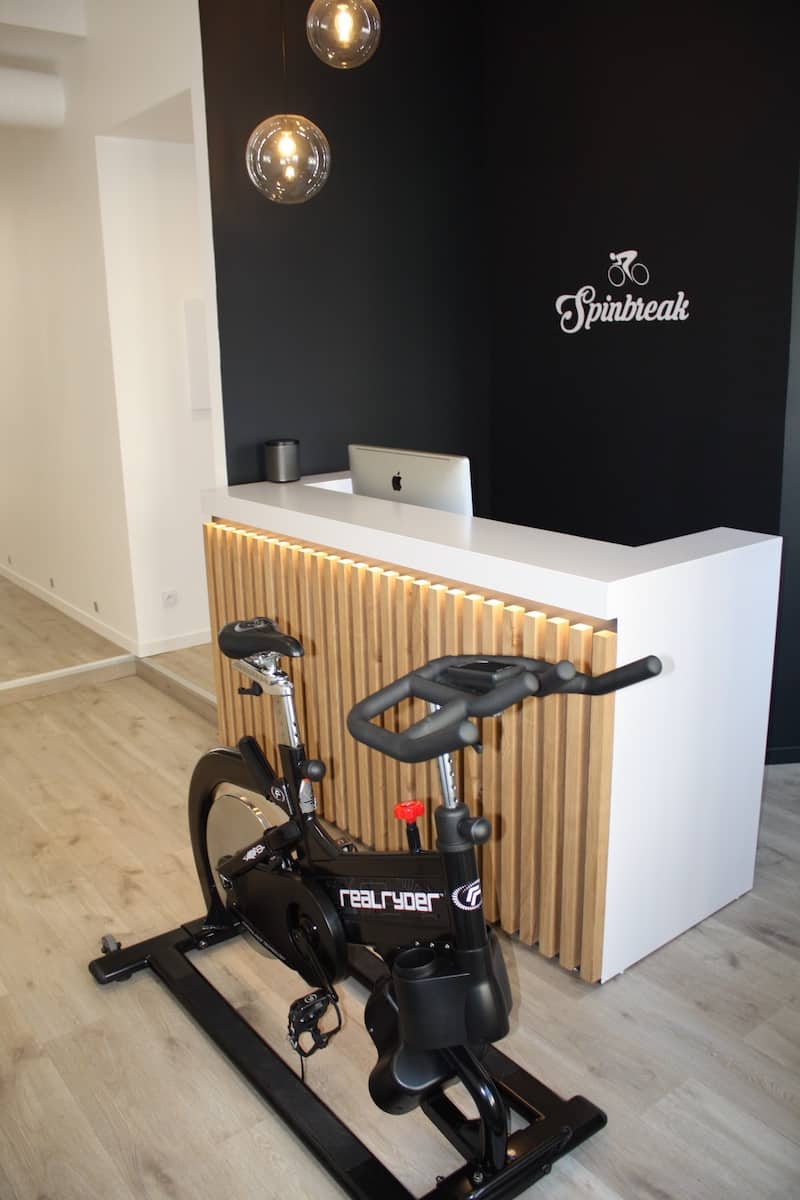 Black and beautiful, it's hard to find nicer looking bikes. However, this time beauty didn't even factor into it!
A number of more important reasons helped us make up our minds.
Our love affair with these bikes started in 2008 when Sandrine was living and working in the Dominican Republic. A new gym just opened its doors, and she was asked to manage their indoor cycling program. The gym owners had worked hard to find the best bikes available, and they were one of the first gyms to use RealRyder bikes. (Thank you Steve and Orchid for being such trend-setters!) Up to that point, she had been used to working with traditional "static" spinning bikes, so this was a whole new revelation to her. And it totally transformed her vision and love for indoor cycling.
When it came time to opening Spinbreak, the choice was simple… for many reasons!
1. One of the best features is that these bikes tilt 20 degrees left and right- and they allow you to control how far you go in this movement. The fact that you are control your balance and movement in each position means you get a more complete workout and you burn more calories than on static bikes. It's a whole new level of spinning!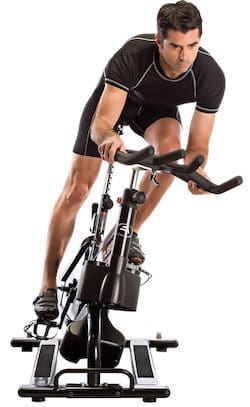 2. The quality and R&D of the bike is unrivalled.
From a technical point of view, the bikes are the result of many years of research, testing and development. They are sturdier and better built than any other bike available: each RealRyder weighs 103 kg vs. an average 60 kg for the traditional static bikes. The flywheel alone weighs 30 kg- (10kg more than average), which makes for a smoother and more solid ride. The flywheel is also placed at the back of the bike, which is what enables the bike to tilt.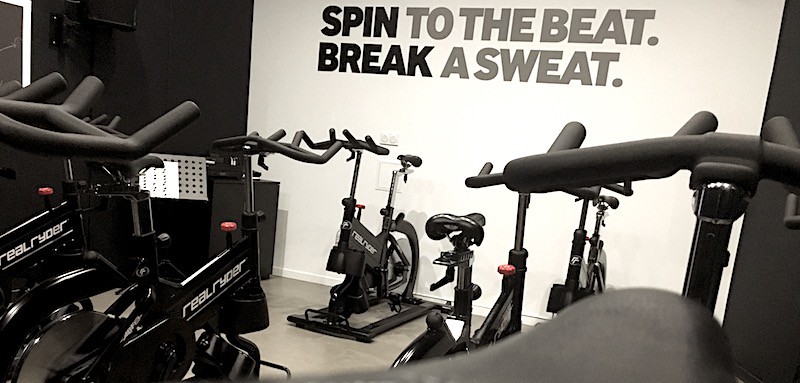 3. Our spinning workout is more complete. Thanks to the constant left-to-right movement, our core muscles are always engaged and our abs work all the time (without any extra effort on our part!) We also workout our upper body (back, abs, triceps, biceps…). What is more, each workout is really unique… Each class has different music with its own rhythm and movements, and each with its own objective: some classes are aerobic workouts while others work your endurance at different levels…

4. We can take more care of our bodies. The RealRyder bike allows for a more natural flow of movement, which means there is much less pressure on our joints- the knees, hips and back. We also burn an average of 20% more calories for the same time spent on the bike…. an important bonus!!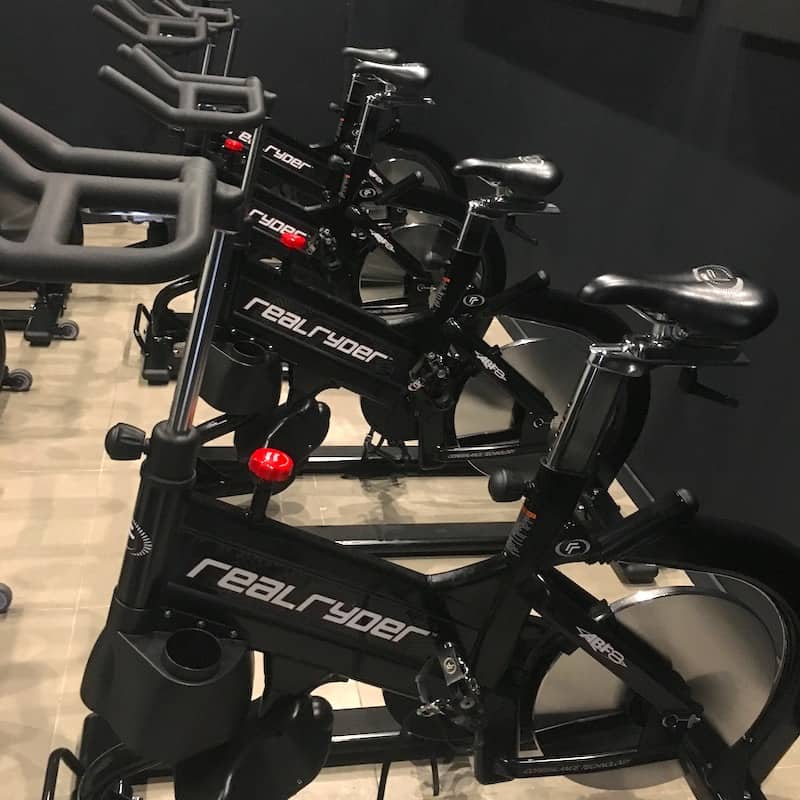 As you can see, there are some excellent reasons for choosing the bikes: from the technical, to the more complete and balanced workout- and to the fact that it is healthier for our bodies. You have no excuse now: you will feel better, happier and way more energised!!