Give your employees a premium fitness experience with SpinbreakPLUS.
Welcome to SpinbreakPLUS, the online service offering easy access to fun & engaging fitness training. It is designed to provide an innovative and unique experience and helps you promote health and wellness in your work environment.
Improve the well-being, satisfaction and loyalty of your employees!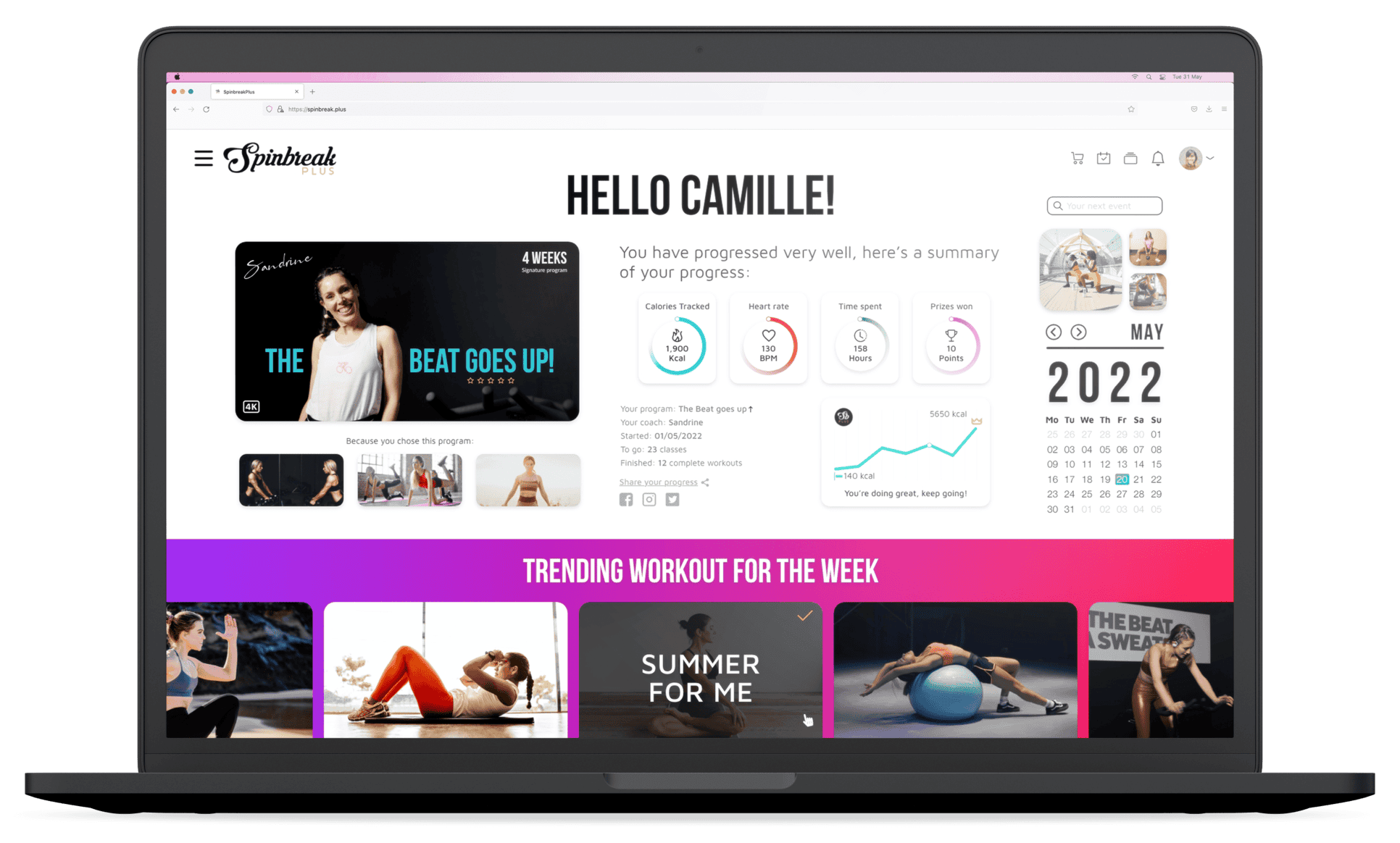 Improved employee health and wellbeing- with regular access to cardio fitness, employees can improve their cardiovascular health, reduce stress, and improve their overall wellbeing.
Increased productivity and cognitive function – regular exercise during the workday has been shown to boost productivity and work quality.
Reduces absenteeism – healthier employees are less likely to get sick or injured and lead to lower healthcare costs.
Improved employee morale – providing employees with access to a platform that supports their health and wellbeing can improve morale and create a positive work culture.
Increased employee retention – offering access to a fitness platform can be seen as a valuable employee benefit, which can help to attract and retain talent.
Cost effective – it is significantly cheaper than providing on-site coaching or subsidizing gym memberships
Convenience- SpinbreakPLUS is a flexible and convenient way for employees to exercise: it can be a quick workout to destress between appointments, or a longer one at any time, any place- and can even be used when travelling!
Improved physical health – cardio fitness improves heart health, increases stamina and reduces the risk of chronic diseases. With regular exercise, employees can enjoy better physical health and a longer, healthier life.
Improved mental health – exercise has a positive impact on mental health, reducing stress and anxiety, improving mood, and boosting self-esteem.
Increased energy and focus – regular exercise also leads to increased energy levels and improved focus, allowing employees to be more productive both at work and in their personal lives.
Opportunity for socialization – fitness activities can provide opportunities for socialization and help build a sense of community among employees. By sharing a common interest in fitness, employees can connect with each other and improve teamwork and morale.
Monthy Membership –
NO long-term commitment!
Cras ultricies ligula sed magna dictum porta. Curabitur aliquet quam id dui posuere blandit. Nulla quis lorem ut libero malesuada feugiat. Cras ultricies ligula sed magna dictum porta. Curabitur aliquet quam id dui posuere blandit. Mauris blandit aliquet elit, eget tincidunt nibh pulvinar a. Donec sollicitudin molestie malesuada. Vestibulum ac diam sit amet quam vehicula elementum sed sit amet dui.

SpinbreakPLUS at your location!
Our fitness programs can be done with or without equipment, and can be adapted to your space…
A small space is enough – anything from 10m2 if you have equipment, but less if you're using just a floor mat
Ideal equipment to give the most variety to the team: indoor cycling bike, treadmill, fitness mat…
We can advise you on the ideal setup, depending on how many employees you have
No other setup required, except for a screen: this can be a tv, tablet, or projector
Exercises are compatible with the workday: from short 2-5 minute breaks to longer 30-60 minute ones
Single monthly subscription
We will define how many users you want to give access to
We add 3 new videos per week to our platform.
All our coaches are specialised in their disciplines and are trained to the Spinbreak standards
With or without equipment
We offer courses with and without equipment so that our platform can be easily integrated into your space according to your requirements.
A wide variety of exercises
We offer a wide range of activities to satisfy all profiles.
We offer courses adapted to all levels so that everyone can find happiness.
Try it with 3 months free!
We offer 3 months subscription to SpinbreakPLUS without engagement, the perfect opportunity to let your employees try the product!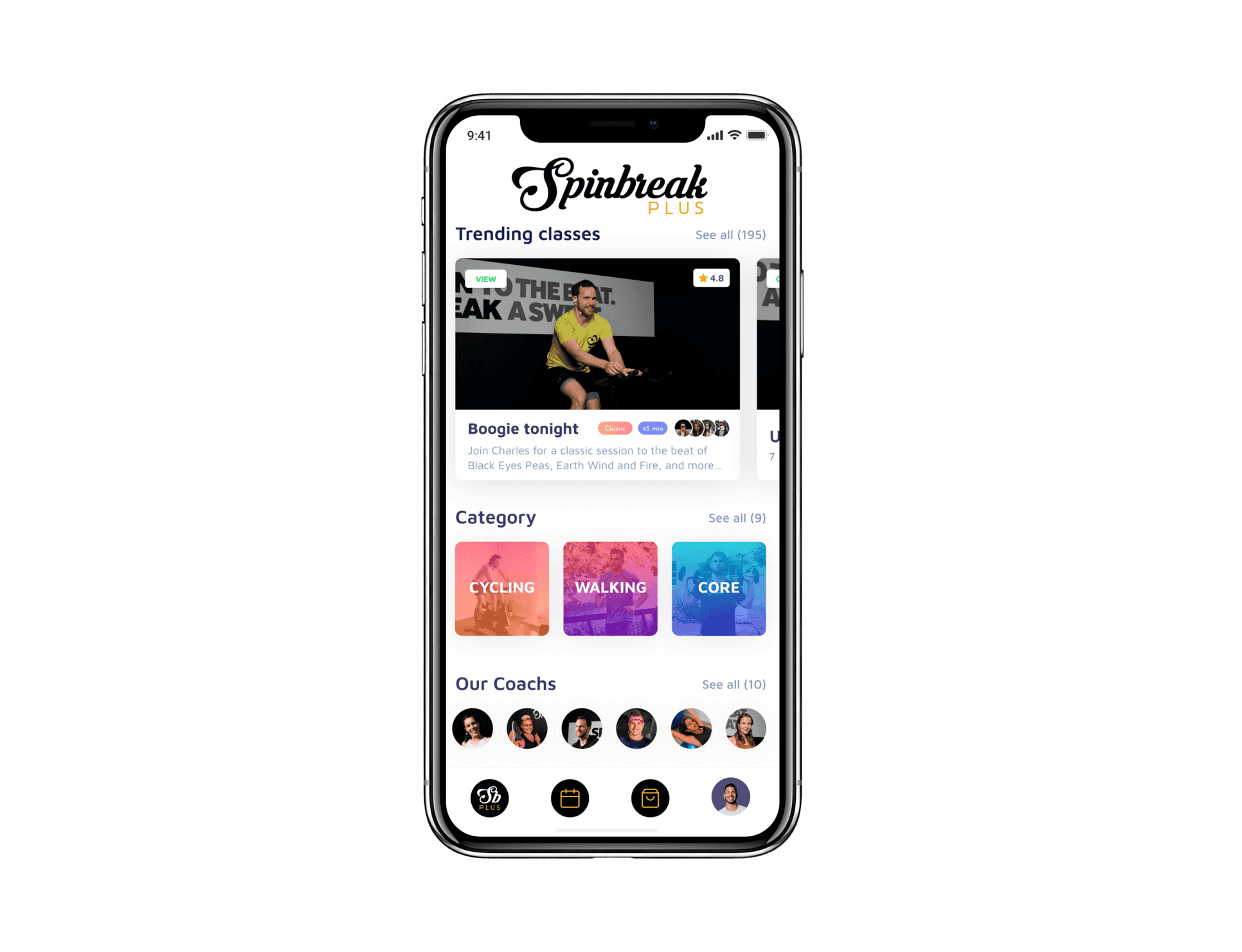 Any questions? We are here to answer you!
Make an appointment with our consultants to find the formula that best suits your business.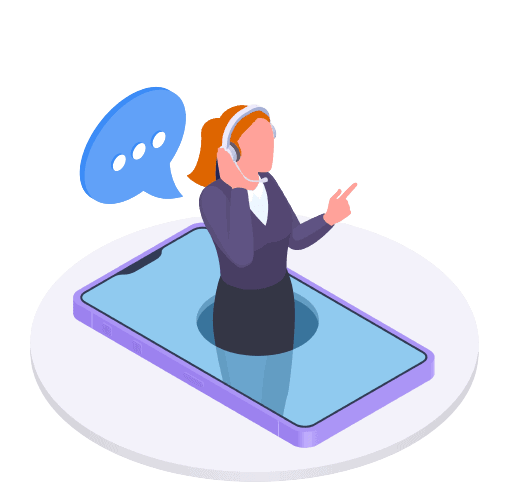 "Vestibulum ac diam sit amet quam vehicula elementum sed sit amet dui. Vestibulum ac diam sit amet quam vehicula elementum sed sit amet dui. Quisque velit nisi, pretium ut lacinia in, elementum id enim."
"Curabitur fermentum nulla non justo aliquet, quis vehicula quam consequat. Duis ut hendrerit tellus, elementum lacinia elit. Maecenas at consectetur ex, vitae consequat augue. Vivamus eget dolor vel quam condimentum sodales. In bibendum odio urna, sit amet fermentum purus venenatis amet."
"Aliquet nisl. Nulla tempor mauris sed pretium egestas. Ut mi lacus, tincidunt ac quam quis, ultricies laoreet purus. Donec tincidunt scelerisque lacus, vel convallis augue interdum ac. Etiam eget tortor ac odio aliquam lobortis quis at augue."
Direct Communications Designer