MEET THE SPINBREAK COACHS !
Our coachs are trained to Spinbreak's special method, created by our Head Coach, Sandrine. They will each add their own style & spice to the amazing playlists and fantastic moves. Come and discover you favourites!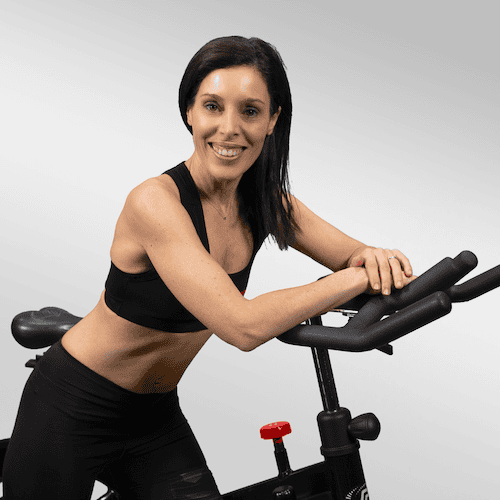 SANDRINE
Coach: Indoor Cycling & Core Workout
Manager, founder, entrepreneur, mom and Spinbreak's Head Coach, Sandrine has many strings to her bow. 
Passionate about Indoor Cycling, she made it her job and is at the origin of the Spinbreak concept. 
She composes all the sessions to allow you to live a unique sporting experience every time!
CHARLES
Coach: Indoor Cycling
Co-manager, entrepreneur, and coach during his free time, you will only ever see Charles on 2 wheels, so it's only normal that one of the sports is Indoor Cycling!
Born abroad, he can just as easily coach in English, Spanish and French.
With Charles, get ready to move out of your comfort zone and surpass yourself!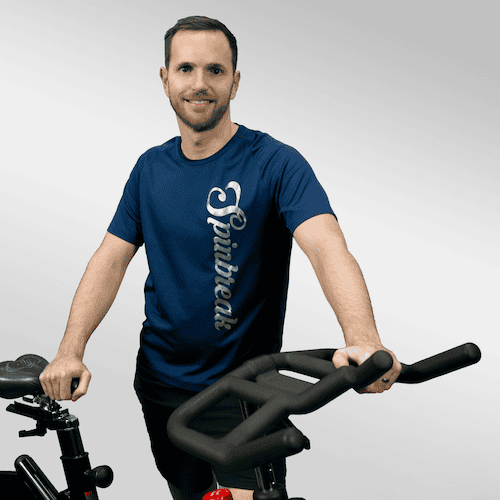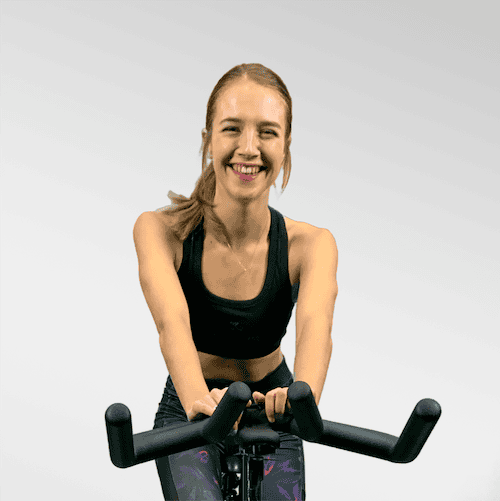 GABY
Coach: Indoor Cycling
A former professional classical dancer, Gabrielle has benefited from a high level of rigorous training in this demanding discipline.
Thanks to her sharp sense of rhythm and her inexhaustible energy, she will prove to you that going beyond your limit is possible while you enjoy dancing on the bike.
GERALDINE
Coach: Indoor Cycling, Pilates & Flow Mobility
Teaching and practicing sports are Géraldine two top passions.
Dynamic and attentive, she will be at your side to help you achieve your goals.
Her priority is that each session is a moment of pleasure, sharing challenges and victories because we find happiness not at the top of the mountain, but on the journey to climb it.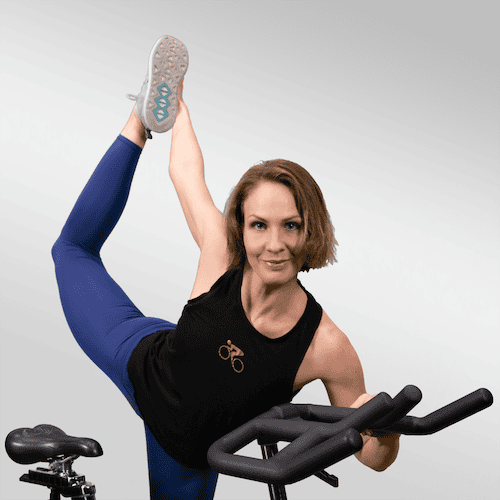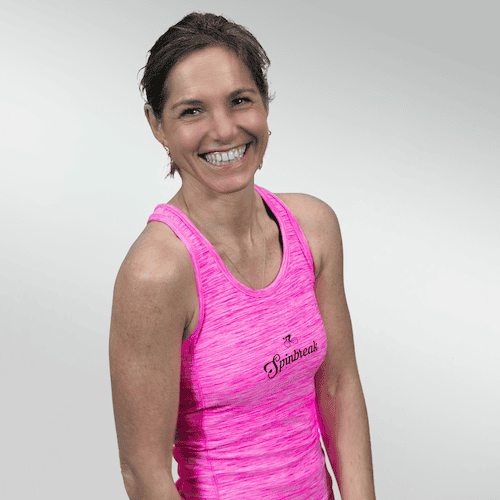 KARYN
Coach: Pilates
Practicing artistic gymnastics since the age of 6, Karyn is driven by the perfect gesture.
Building on her experience coaching artistic gymnastics teams, she obtained her BEPJS in 2005, when she specialized in Pilates.
For more than 7 years now, she has been helping us develop our well-being and balance- both physically and mentally. 
Get ready to experience a whole new level of harmony!
If you are tempted by this amazing adventure, take part in the Spinbreak training to join the team of official coaches.

For more information, please contact hello@spinbreak.fr
Your  Best  Is  Enough
  CONTACT - US
CONNECT / CREATE YOUR PROFILE :
26 Rue David Johnston 33000 Bordeaux